Review
The struggle for leadership in the 2018 Men's and Women's Cup of Russia tournaments is serious that of course provides fans with pleasure. However, the observer of our traditional section is a little bit dull. The games of the players of the leading group are notable for their fighting spirit but they are far from the ideals of beauty. The game of the sixth round between Egor Bykov and Nikita Matinian will return us back to the times when chess players liked to attack but categorically refused to defend.
«In the style of Italian Masters»
In a good tradition of the XVIII century, the black offered a gambit sacrifice of a pawn on the fourth move, and then they lost a knight, keeping the king in the center. The position remained unclear, but the white literally lost it in two moves. The style of Italian masters was kept to the full – they didn't know how to defend!
Bykov, Egor – Matinian, Nikita
Russia Cup Stage 2018
Grunfeld Defense
1.d4 Nf6 2.c4 g6 3.Nc3 d5 4.Bg5 Bg7!?
This pawn sacrifice has been widely spread in the 90th years of the last century.
5.Bxf6 Bxf6 6.cxd5
In case of 6.Nxd5 Black is developing counterplay by 6…Bg7 7.Nf3 c5 8.e3 Nc6 etc.
6...c5
Alternative is 6...c6, 7.e4 is then possible.
7.dxc6
The principle continuation is7.dxc5, e.g. 7…Nd7 8.Nf3 0–0 9.e3 Nxc5 10.Nd4 Qa5 11.Bb5 a6 12.Be2 Bd7 13.0–0 Rac8 14.Rb1 Na4 with good piece counterplay for sacrificed pawn, Y.Kuzubov – A.Gupta (Dubai 2014).
7...Nxc6
Perhaps, it would be easier 7...Bxd4 8.cxb7 Bxb7 with full compensation for a pawn.
8.e3 0–0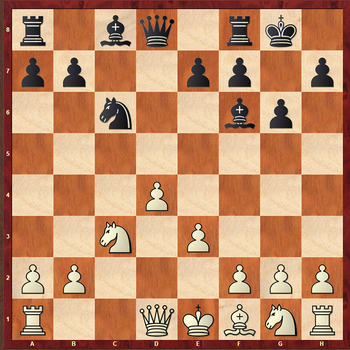 9.f4
When you see such a move, you'd like to play е7-е5! Let's remember classical game E. Gruenfeld – R.Spielmann (Sopron 1934).
White should finish his development by 9.Nf3. In the game of little M.Carlsen there was: 9…e5 10.d5 Ne7 11.e4 Bg4 12.Be2 Qb6 13.Rb1 Nc8 14.0–0 Nd6 and Black has a compensation for sacrificed pawn, H. Olafsson– M.Carlsen (Reykjavik 2004).
9...Qb6 10.Qd2 Rd8 11.Bd3
After 11.Nf3 e5! 12.fxe5 Nxe5 13.Be2 White managed to castle while Black had a favourable pawn stucture in the middlegame.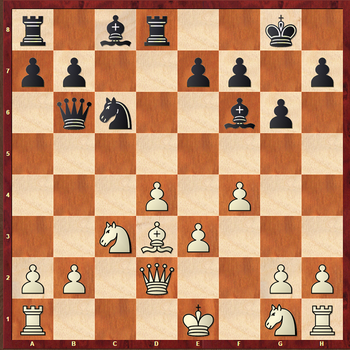 11...Nxd4!
Typical piece sacrifice, leaving a White king in the center and White rooks are disconnected.
12.exd4 Bxd4 13.Nf3 Bg4 14.h3 Bxc3 15.bxc3 Bxf3 16.gxf3 Rd6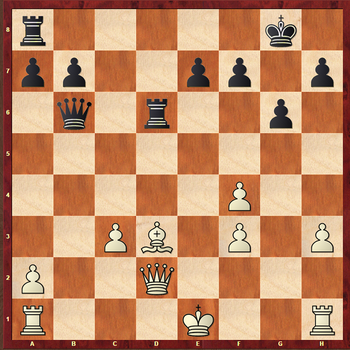 White position is quite defended but it's a simple task to hold it over the board. This is the psychological impact of the intuitive sacrifices!
17.0–0–0
On the queen side the king doesn't managed to find a safe shelter. It is easier to organize his defense in the board center , e.g. 17.Rb1 Qc5 18.Qc2 (or 18.c4 Rad8 19.Rb3 Qf5 20.Ke2) 18...e5 (18...Qe3+ 19.Be2 Rad8 20.Qe4 Qxc3+ 21.Kf1) 19.fxe5 Qxe5+ 20.Kf2 Qc5+ 21.Kg2 Qg5+, a draw is guaranted for Black and it is unlikely to achieve more.
17...Rc8 18.Rh2??
White loses immediately after this move. White can hold his position after 18.Qc2 Rdc6 19.Qb2 Qe3+ 20.Kc2 Qxf3 etc.
18...Qb4 19.Kc2 Qa3 20.Kb1 Rxc3 21.Qb2 Rdxd3 0–1